If you are lacking money and want to watch favorite movie on Netflix, then you still can watch it without paying single dollar, but there is a curtain procedure which you have to follow in order to get free access to Netflix Premium accounts.
There is not a single doubt that Netflix is top notch content providers on the internet. A vast range of all kinds of entertaining genres are available on Netflix and that's why it owns viewership of more than billion.
We have also published a well explained and thoroughly described about the access of Free Premium Netflix surfing.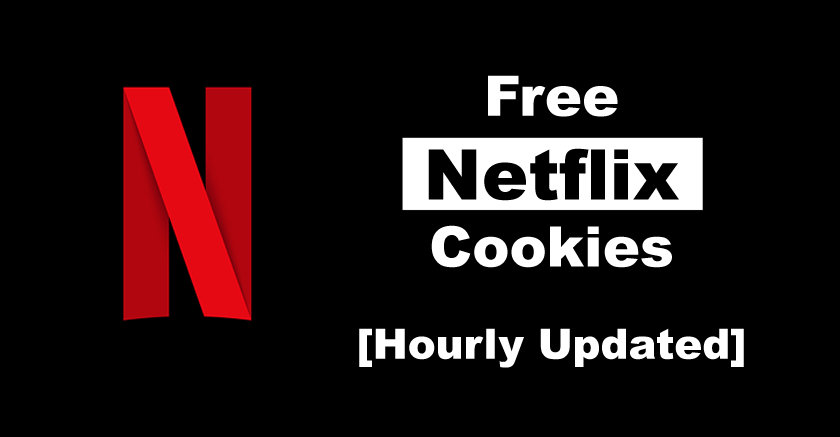 Now this is the turn of another procedure which is related to Netflix Cookies, yes this is one of the simplest methods to have access to Netflix premium accounts.
You must follow the following steps to get free premium access.
Remember: Before entering to the method of following Netflix Cookies, you must know that these Cookies are hourly updated. Sometimes these Cookies could not work, then you should refresh the page or revisit after few minutes.
100 % Working Netflix Cookies
Guide
Step 1 – Install any search browser in your Laptop, PC, Android or iOS – (Skip if Already Installed)
Step 2 – Install Cookie Editor Extension in your brower

Step 3 – Open Netflix.Com official site (Wait until It is Fully Loaded)
Step 4 – Click the Icon of "Cookies Editor" at right side of Chrome Bar
Step 5 – Delete the previous Cookies by Clicking on the Delete Picture as you can see below in the image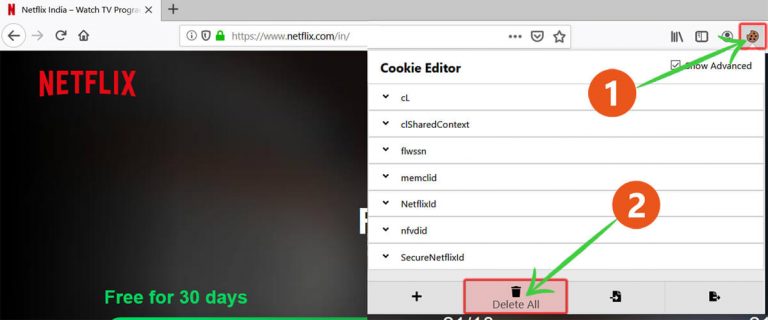 Step 6 – Copy the Cookies in Cookies section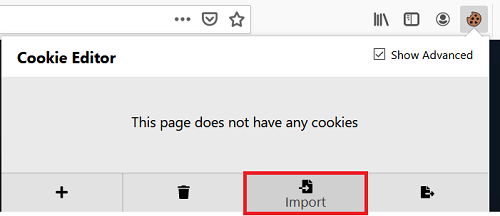 Step 7 – Paste the Cookies which you have copied after clicking on Import Button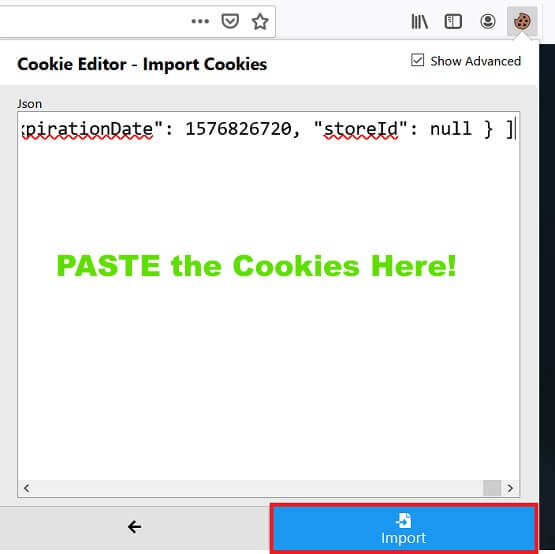 The Above Mentioned Netflix Cookies are hourly updated, if there is still any issue in your browser, and then you can also read the dedicated fix cookies issues in chrome browser section.
Important: You must make sure that Netflix you are using belongs to your country. You can have idea about location in the Netflix site URL after / contain UK for United Kingdom resident.
Netflix Free Accounts
There is another dedicated and comprehensive detail on how to get Netflix Free premium accounts. For that purpose, you will have to visit "Free Netflix Premium Accounts Guide" to access as per your desires.
Fixing Cookies Issues (Chrome)
Chrome is the most used web browsers in the world and it get updated time to time which may put you in trouble while using it but that depends on compatibility issues.
If you are still facing issues regarding Cookies Editor or Chrome, then you must update your mobile because whenever Google updates the browser, we may face errors, but after updating the mobile it normally resolves itself.
Moreover, the latest changes also happen in the extension itself. So wait until the owner/developer of extension makes changes or updates it.
Proxy or VPN:
If you have read somewhere that you can use Proxy or VPN to surf premium Netflix for free, then you are badly mistaken or mislead. Because there is not such technique available that can work for you. Proxy or VPN is strictly observed by the Netflix developers and technical staff.
Netflix Alternatives
If you are still unable to access the premium Netflix for free even by using the different methods including Cookies and Free Accounts, then you can go to the Netflix Alternatives which also provide the best content with easy to navigate and HD (4K) resolutions.
We have compiled a list of different Netflix alternatives that is briefly available with how to use and utilize them even their paid services for free.