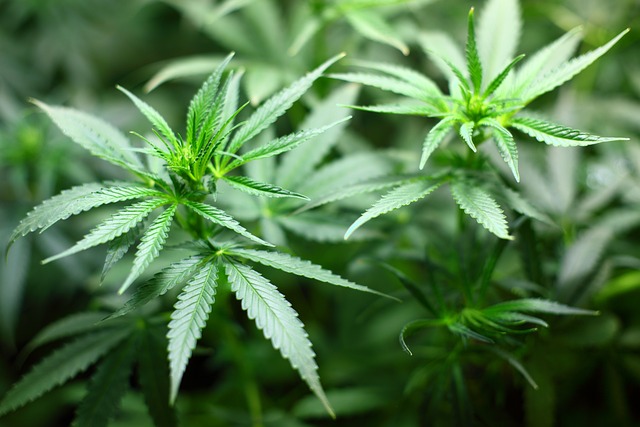 In-Depth Market Research
Prior to starting the process of launching a cannabis company, it is essential to carry out careful market research. Recognize the present state of the local cannabis market, including its rivals, laws, and customer preferences. You may choose the kind of cannabis business with the highest probability of success by identifying market gaps or niches.
Compliance with Local Regulations
Cannabis is heavily regulated, thus it's important to follow all relevant municipal, state, and federal laws. Start by doing some study on the laws that apply where you are because they might be very different. Make sure you have a thorough grasp of any zoning limitations, licensing requirements, and other legal duties that could be relevant to your cannabis business.
Secure Adequate Funding
A cannabis company can be expensive to start. It's critical to have enough funds to pay for initial expenditures, ongoing charges, and fees associated with compliance. To guarantee you have the financial resources required to launch your firm, look into several funding possibilities, such as your savings, investors, or loans. To prove your financial accountability to potential funders or lenders, you must have a well-thought-out financial strategy that considers all facets of your organization, from production to distribution.
Develop a Solid Business Plan
A thriving cannabis business is built on a solid business strategy. It should outline the goals, target market, financial projections, and marketing strategies of your business. A thorough business plan can be helpful in obtaining finance and luring potential investors. It also acts as a blueprint for your company, guiding you as you adjust to shifting market conditions and maintain focus on your goals.
Choose the Right Business Type
Numerous business possibilities are available in the cannabis sector, including those in cultivation, retail, production, and distribution. Choose a cannabis business that fits your hobbies and areas of competence. When selecting, take into account elements including the degree of competition, initial expenses, and market demand. Your decision should demonstrate both your enthusiasm for the field and your prowess in a particular specialty, assuring sustainability and success over the long run.
Location Matters
Your cannabis business's location can have a big influence on how successful it is. Make sure the area you've picked conforms with zoning requirements and is reachable by your target audience. When choosing a site, factors like accessibility to neighboring companies, security, and exposure should also be considered. Additionally, consider the community's perception of cannabis to get a sense of possible acceptability and any obstacles your firm may encounter. A good location may provide you with a competitive advantage and help your firm expand.
Prioritize Security
Theft and security lapses frequently affect cannabis-related enterprises. Invest in strong security measures, such as alarm systems, surveillance cameras, and safe product storage. Security rules must be followed not just for safety purposes but also to keep your cannabis license valid. In addition to defending your company from possible dangers, demonstrating your dedication to safety and security builds confidence with clients and regulatory bodies.
Build a Knowledgeable Team
For your cannabis business to be successful, you must assemble the ideal staff. Look for those who have knowledge of regulatory standards and expertise in the cannabis sector. Maintaining your staff's familiarity with the most recent business trends and compliance requirements requires training and continual education. Establishing a knowledgeable workforce not only guarantees efficient operations but also improves your company's standing and reputation in the cannabis industry.
Marketing and Branding
To draw clients and develop a devoted following, it is crucial to have a strong brand and marketing plan. Make sure your marketing complies with local laws governing cannabis advertising. To effectively reach your target demographic, consider both physical and online marketing methods. Building a known and reliable brand in the cannabis sector may help you stand out from the competition and create a long-lasting presence in the marketplace.
Get Insurance Coverage
Getting appropriate cannabis insurance is a sometimes disregarded but important part of operating a cannabis business. This specialist insurance offers protection against a range of risks relating to the cannabis sector, such as product liability, theft, damage to property, and concerns with compliance. The correct insurance protection may shield your company from monetary losses and legal troubles, maintaining its long-term viability.
Conclusion
In conclusion, entering the cannabis industry may be lucrative, but there are risks and challenges to be aware of. By following these ten recommendations, you could reduce the possibility that you'll run into issues when starting and running a successful cannabis business. You may improve your chances of establishing a successful and long-lasting cannabis business by employing the appropriate methods and having a deep grasp of the industry.